As the years went on, and World War II came and went, and the Fischer children married and started their own lives, Grandma and Grandpa would begin to travel again. [65]

They were able to use the Illinois Central Railroad as their mode of transportation. The employees of the IC were given an "I.C. Pass" and the opportunity to travel free (except for certain taxes) and to travel on other connecting railroad lines for a small fee.

Grandma and Grandpa sometimes traveled to California, and in 1948 had the time of their lives visiting old Edelweiss friends at an Eidelweiss Verein (club) reunion in Los Angeles [66]. The train trip was very exciting for them because they stopped off in the Southwest to see Albuquerque, New Mexico, and enjoyed the ride through mountains on their return trip home. So much fun for them.

Grandma and Grandpa traveled to Florida on many occasions [65]. Many of our relatives and friends were beginning to retire to Florida and your grandparents would visit these people.
Grandma's cousin, Nancy Kaufmann and her husband, John [65], retired to Florida and they visited the Kaufmanns many times. The Kaufmanns were tailors and had a tailor shop for many years on Ashland and Diversey Avenues in Chicago.

On one of Grandma and Grandpa's trips to Florida the Kaufmanns informed Grandma and Grandpa that they would like to transfer ownership of their cemetery plots at St. Joseph's Cemetery in River Grove to Grandma and Grandpa, as the Kaufmanns knew they would never return to live in Chicago again.

When the heartbreaking time came on January 9, 1983, and six weeks later on February 22, 1983, that is where dear Grandpa and Grandma were laid to rest.






1959 - Grandma and Grandpa at one of their many trips to St. Petersburg, Florida [65D,65E,65F]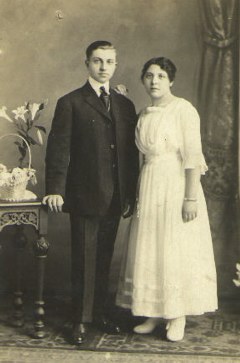 1920 - John and Nancy Kaufmann [65G]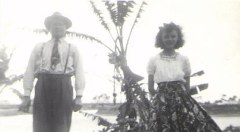 1943 - New Orleans 25th Anniversary Trip - Grandpa & Mary Ann (14) [65A]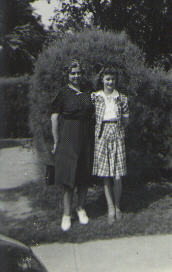 1943 - Grandma & Mary Ann (14) in New Orleans for 25th Anniversary [65B]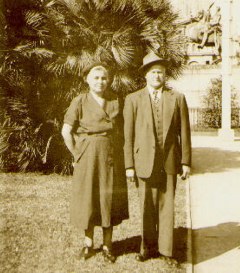 1943 - Grandma & Grandpa in New Orleans for 25th Wedding Anniversary [65C]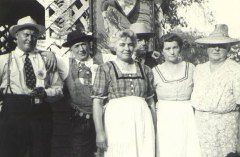 1948 - Mary and Frank Fischer with friends in Los Angeles at a reunion of the Edelweiss Dancers. Standing next to Grandpa and Grandma respectively are dear friends Mr. & Mrs. Servie. They lived near Grandma & Grandpa on Elston Avenue in Chicago. [66A]



1948 - Mary and Frank Fischer with friends in Los Angeles at a reunion of the Edelweiss Dancers. [66B]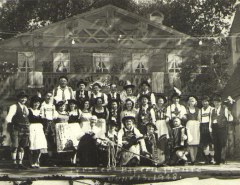 1948 - Mary and Frank Fischer with friends in Los Angeles at a reunion of the Edelweiss Dancers. [66C]