After the war, apartments were hard to find because servicemen were returning home and marrying and resuming family life again after several years of war service.

Margaret and Ray were generously offered the option to live in the second floor apartment at 2821 N. Western Avenue. They were surely delighted to be able to have a nice apartment directly [57] upstairs of Grandma and Grandpa.

Carol Ann was born in 1947 [58] while they lived on Western Avenue. In 1952, Aunt Margaret and Uncle Ray bought their first home on south Melvina Avenue in Chicago [59], where Ray was later born in 1956 [60].

Mary Ann and Ed Ozzie married in 1952 and moved into the second floor apartment above Grandma, vacated by Margaret & Ray. Mary Ann and Ed had three children born to them while they lived at 2821 N. Western Ave. - Janice (1953), Ray (1955) and Jack (1961).

When Mary Ann and Ed and children moved away to Edison Park in 1963, Rosemary and Frank Fischer moved into the same apartment with their family, Barbara Jean (1949), Frank, Jr. (1957), Paula (1961), and Cathy (1966). Grandma and Grandpa were never lonely!!

In 1961, during early summer when Jack was born, Carol Ann, who was 14 years old [61], volunteered to help us when the new baby arrived and to help take care of Janice and Ray during the early, busy days of having a new baby in the house. Her offer was gratefully accepted and Janice and Ray were very happy to have their cousin stay with us for several weeks. Carol Ann was Jack's godmother and her father, Ray, was Jack's godfather [61A].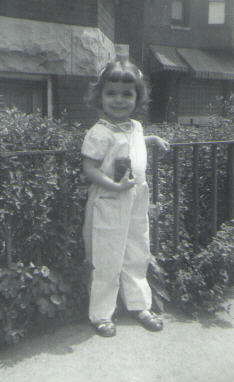 1949 - Carol Ann in front of 2821 N. Western Avenue, Chicago [58D]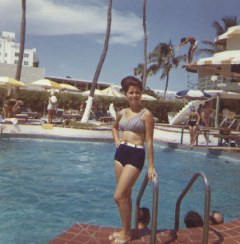 1963 - Carol Ann in Florida [58E]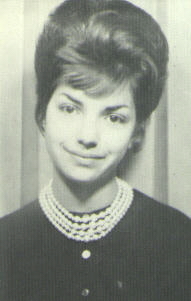 1962 - Carol Ann Chappatta (14) [61]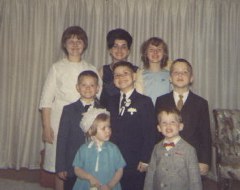 1964 - Ray Chappatta's First Communion - Margaret & Ray's home on Melvina Avenue [60B]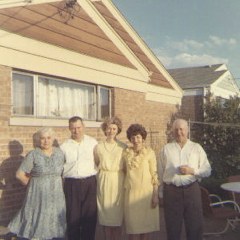 1964 - Ray Chappatta's First Communion - Margaret & Ray's home on Melvina Avenue [60C]



1961 - Life on Western Avenue - Godfather Uncle Ray Chappatta, Godmother Carol Ann, Ray & Janice at Jack's Christening in front of St. John Berchmann's [203]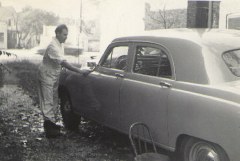 1950 - Ray Chappatta washing the Kaiser in lot next to 2821 N. Western Avenue, Chicago [57]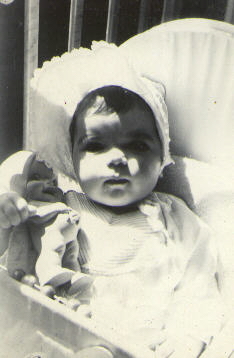 1947 - Carol Ann (3 months) [58A]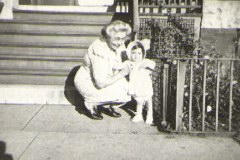 1948 - Carol Ann and Grandma [58B]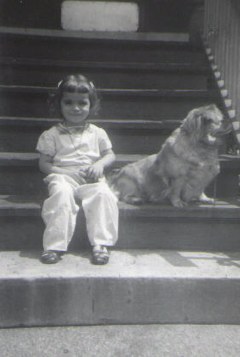 1949 - Carol Ann and "Tootsie" at 2821 N. Western Avenue, Chicago [58C]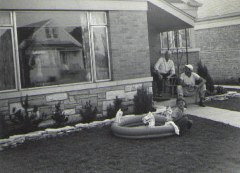 1953 - Margaret & Ray's home on Melvina in Chicago [59A]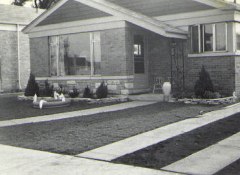 1953 - Margaret & Ray's home on Melvina in Chicago [59B]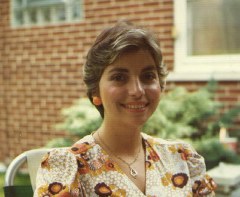 1974 - Carol Ann Dirc [61A]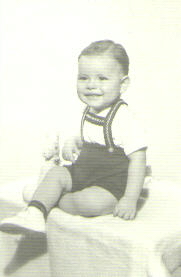 1956 - Ray Chappatta [60A]



1961 - Life on Western Avenue - Ed, Mary Ann, Ray, Jack and Janice on Christmas 1961 [202]