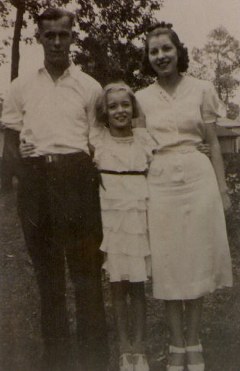 1937 - Frank, Mary Ann, Margaret [101]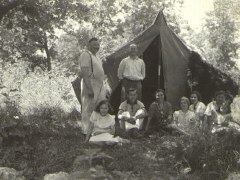 1937 - Grandpa's army tent - Fischer family with the Eichingers. Mr. & Mrs. Eichinger and Grandma & Grandpa were card-playing friends. Mr. & Mrs. Eichinger and two daughters Caroline and Elizabeth, Grandpa, Frank, Grandma, Mary Ann, Margaret. (The ladies slept summer cottage.) [102]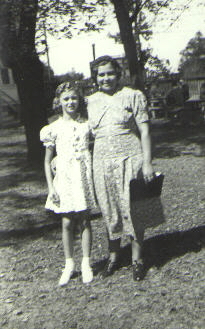 1939 - Mary Ann and her Mom [103]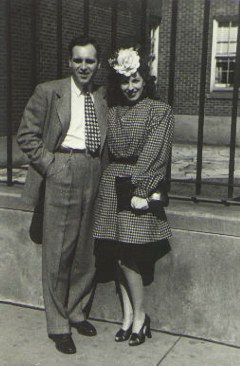 1946 - Margaret & Ray Chappatta on Easter Sunday at hospital in Berwyn visiting Grandpa (compound leg fracture due to scaffold fall at I.C.R.R.) [104A]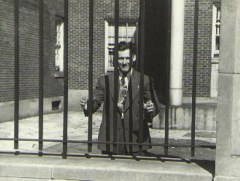 1946 - Frank Fischer on Easter Sunday at hospital in Berwyn visiting Grandpa (compound leg fracture due to scaffold fall at I.C.R.R.) [104B]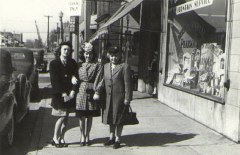 1946 - Grandma, Margaret, and Mary Ann on Easter Sunday at hospital in Berwyn visiting Grandpa (compound leg fracture due to scaffold fall at I.C.R.R.) [104C]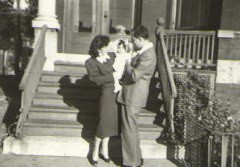 1948 - Margaret & Ray Chappatta with Carol Ann standing in front of 2821 N. Western Avenue, Chicago [105]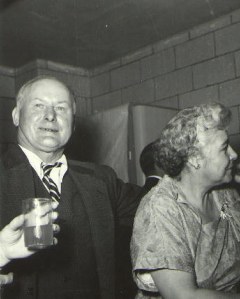 1950 - Grandma & Grandpa [106]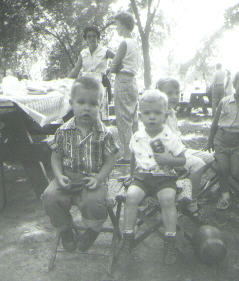 1958 - Ray & Michael Barnish [112A]



1958 - Ray & Michael Barnish, Janice & Mary Elin Barnish [112B]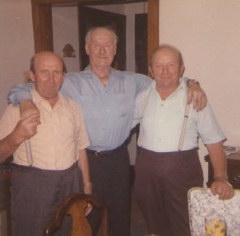 1970 - Grandpa & half-brothers Max and "Sep" (Joseph) visiting from Germany. Photo taken at Tante Mary & Uncle Julius' home. [113]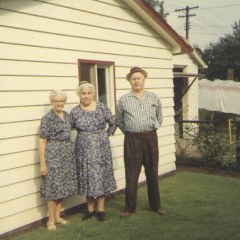 1970 - Grandpa & Grandma visiting Grandma's cousin in Canada [114]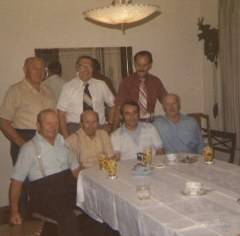 1970 - Family reunion at the Domscheits' home. Grandpa's brothers Max and Joseph Raitt visit from Germany. Uncle Julius, Fred Peterson, Ed Ozzie standing, Max Raitt, Joseph Raitt, Horst Gluth and Grandpa. [116]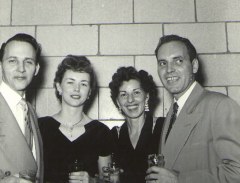 1957 - Ed, Mary Ann, Margaret, Ray [117]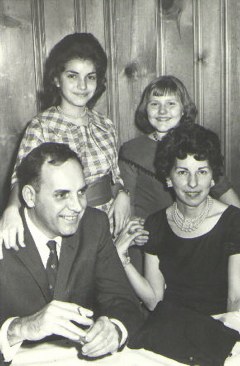 1960 - Carol Ann, Barbara Jean, Uncle Ray, Aunt Margaret [118]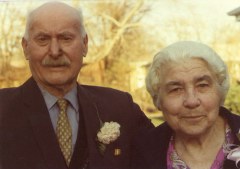 1977 - Grandpa and Grandma's 60th Wedding Anniversary [120]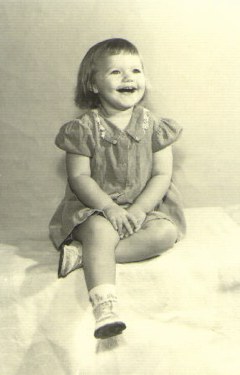 1950 - Barbara Jean Fischer (2) [108]