When Ed and I began dating in June of 1951, we would enjoy dinners at nice downtown restaurants, movies, and dancing. During the summer of 1951 we would also enjoy drives to Lake Geneva, Wisconsin - always a very special and favorite place for us.

Six months after we met, an engagement took place on Christmas Eve in 1951 and on June 21, 1952 [50], we were married at the 11:00 a.m. Mass at St. John Berchman's Catholic Church, with a reception for seventy-five people following the ceremony at Allgauer's Restaurant on Ridge Avenue in Chicago.

Long-time friend, Joe Goleb, was best man and my very special high school friend, Leora Groth (Bonvini), maid of honor and dear niece, Carol Ann Chappatta was our flower girl.

We drove to Miami, Florida, a popular and romantic destination for honeymooners at that time, in Ed's 1949 Studebaker and returned home again after two weeks to our tiny, cozy love nest furnished apartment on Wellington Avenue near Pulaski Road in Chicago and began our married life together and resumed our working careers.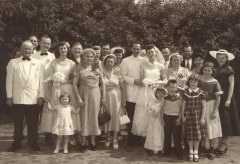 1952 - Family photo at Algauers Restaurant [50D]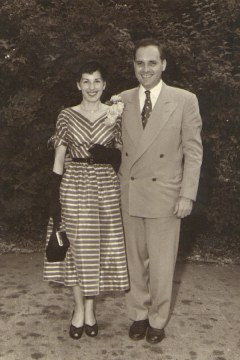 1952 - Margaret & Ray Chappatta at wedding reception [50C]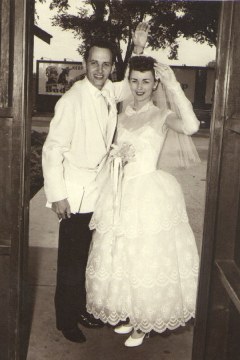 1952 - Mary Ann & Ed leaving Algauers Restaurant after reception [50E]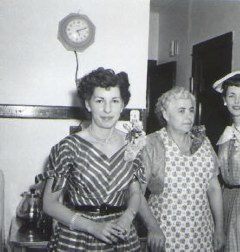 1952 - Grandma & Grandpa's party after wedding reception [50H]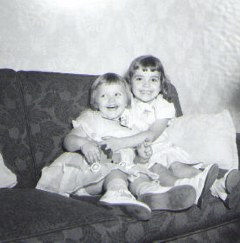 1952 - Grandma & Grandpa's party after wedding reception [50J]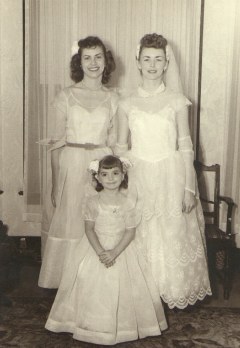 1952 - Leora and Carol Ann at Mary Ann & Ed's wedding [50A]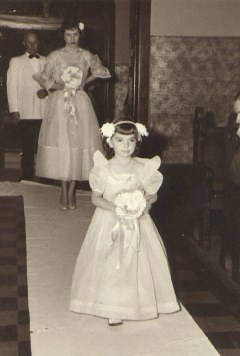 1952 - Wedding at St. John Berchman's - Grandpa, Leora, Carol Ann [50B]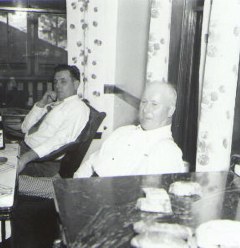 1952 - Grandma & Grandpa's party after wedding reception [50F]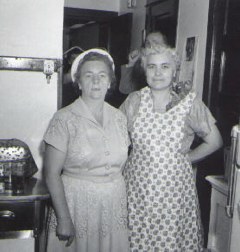 1952 - Grandma & Grandpa's party after wedding reception [50G]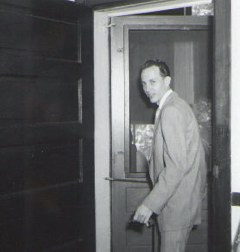 1952 - Grandma & Grandpa's party after wedding reception [50I]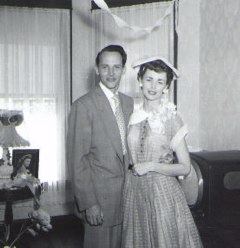 1952 - Grandma & Grandpa's party after wedding reception [50K]