The social side of my high school years were spent at Friday night sock hops. In my senior year, Friday night dances at Lane Tech was the place to be because dancing was the thing to do to meet nice people.

Best friend, Leora Groth (Bonvini) [46], and I would attend these dances during the school year. After graduation, Lee and additional friends and I advanced to neighborhood church dances which were held on Friday, Saturday and Sunday evenings ... great dance bands.

By 1949 and early '50s, we thought we were quite sophisticated (!!) [47] and would attend Sunday evening dances sponsored by the CYO (Catholic Youth Organization) where the elite of the elite would dance! CYO dances were held in the elegant Edgewater Beach Hotel ballroom on Sheridan Road on the north shore and also at the Sheraton Hotel ballroom on Michigan Avenue in Chicago.

The orchestras were dreamy and cool ... and that is where I met Ed Ozzie one summer Sunday evening at the Edgewater Beach Hotel, in June 1951. I'll never forget ... the orchestra was playing, "One Enchanted Evening" when Ed asked me to dance, and the rest is history.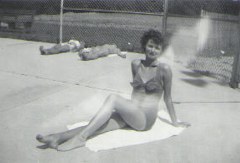 1949 - Mary Ann [47A]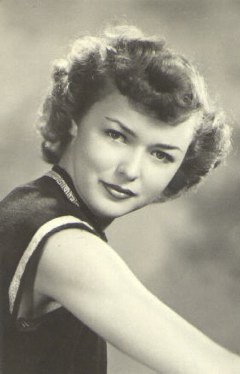 1949 - Mary Ann [47B]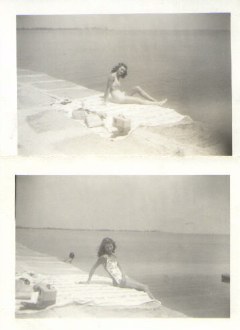 1949 - Mary Ann and Leora Groth [46]