Margaret (1932), Frank (1936) and Mary Ann (1943) [42] graduated from Hawthorne Elementary School located at Clifton Avenue and School Street in Chicago.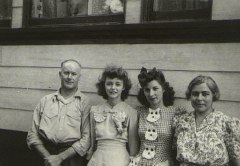 1943 - Family photo in front of 3341 N. Lakewood Ave. Mary Ann's 8th grade graduation day. Frank was in the Army. [42B]

Hawthorne was and still is a wonderful neighborhood elementary school and many of the teachers Margaret and Frank had were still teaching when I attended school there. Hawthorne's playground and field house were used by all the neighborhood children. We learned to play baseball in that playground, thanks to Hawthorne's gym teachers.

I attended St. Alphonsus elementary school during my fourth and fifth grades. Grandma and Grandpa felt that was the thing to do when I was of the age to receive first Communion and Confirmation.




1936 - Margaret's graduation from Lake View H.S. Backyard of 3341 N. Lakewood Ave., Chicago [43]

Margaret (1936) [43] and Mary Ann (1947) [44,45] graduated from Lake View High School (Ashland Avenue and Irving Park Road) and Frank (1940) graduated from Lane Tech High School (Addison Street and Western Avenue).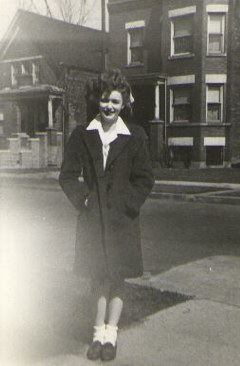 1946 - Mary Ann in high school [44B]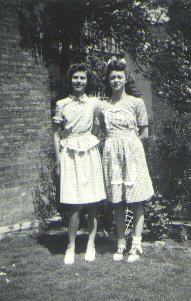 1945 - Leora Groth Bonvini and Mary Ann Fischer [45]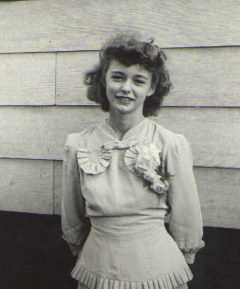 1943 - Mary Ann Fischer, 8th grade graduation from Hawthorne Elementary School, Validictorian [42A]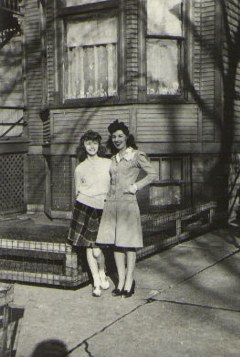 1945 - Mary Ann and Margaret, high school [44A]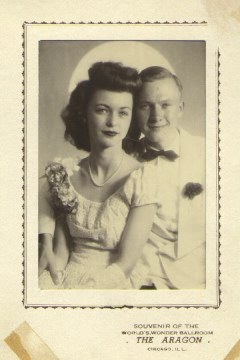 1946 - Mary Ann and date at the Aragon. Lane Tech High School Senior Prom [44C]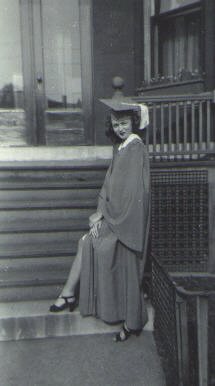 1947 - Mary Ann's High School Graduation [45A]