When Grandpa returned to the U.S. and Chicago, he and Grandma moved to a flat on Fremont Avenue in Chicago and resumed family life again. Soon they went house-hunting and found a home at 3214 N. Lakewood Avenue. They lived there until 1928 and decided to buy a three bedroom home at 3341 N. Lakewood Avenue [29,30,31].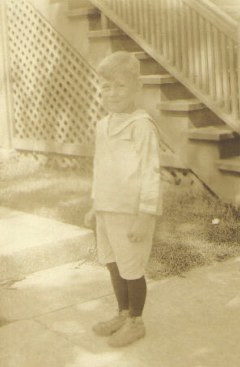 1927 - Frank Fischer (5) at home, 3214 N. Lakewood Ave, Chicago [29]

At that time, Grandpa worked for a large sheet metal firm called Frank Starr. Frank Starr Company was the company who did the metal work on the Pickwick Theater in Park Ridge in 1928, so Grandpa worked on high structures such as the cupola on the Pickwick Theater.

Years later, every time Grandpa would drive our family through Park Ridge with our Ford car on the way to a family picnic [31A1] or an Edelweiss picnic [31A2], Grandpa would say, "I worked on that building way-y-y up there". And each time we drove through Wilmette, Grandpa made the same comments when he pointed out another Frank Starr Company work of art for the intricate iron work on the beautiful Baha'i Temple on Sheridan Road in Wilmette, Illinois. Grandpa was proud to have been part of the team who worked on this job, too.

Grandpa and Grandma lived the life typical of most immigrants and "new Americans" in those days - working hard, contributing to society, raising a family as best they could. Grandma & Grandpa's third child, Mary Ann, was born during a snow storm one Tuesday in February 1929. Grandma would tell me that Grandpa walked to the midwife's home (Mrs. Witt) to accompany her to our home because of bitter weather conditions. (Not everyone owned a telephone in those days.)

The Great Depression began later that same year. The Depression was an economically bad time for everyone - Grandpa lost his wonderful job with Frank Starr Company and with another mouth to feed and a mortgage to be paid, life in the Fischer Family became a bit of a struggle.

Grandpa would work at miscellaneous jobs - any sheet metal jobs, roofing, painting, cement work - wherever he could find employment, and he would also look after me while Margaret and Frank attended school. Grandma was able to find a part-time job at a bakery shop to help make ends meet.

The Depression lasted until the mid 1930s when Grandpa finally found a job working at his sheet metal trade again. He began working with the Illinois Central Railroad and stayed with them until his retirement at age 65 in 1959.

The Depression era of the early 1930's was surely quite difficult, particularly in our working-class German/Swedish neighborhood, but as children we never felt poor. Our parents could no longer afford to spend money for anything frivolous, but we were happy, had sufficient food to eat, and fortunately our parents managed not to lose our home to the mortgage holder.

However, as long as they lived, the threat and memory of the Depression never left our parents. It seemed to linger forever in the back of their minds. What a struggle those years were for Grandpa and Grandma and for many other families at that time [32,33].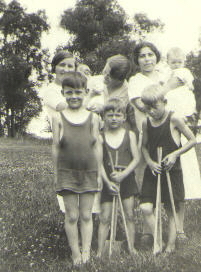 1929 - Grandma with friends & children at summer vacation. Grandma holding Mary Ann & Frank standing in front of Grandma. [32C]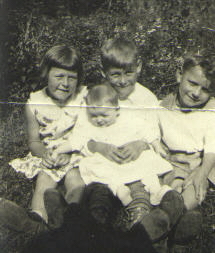 1929 - Frank holding Mary Ann, cousins Catherine Martin and Emil Achs [32E]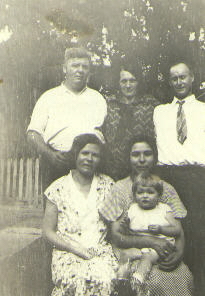 1930 - Family - Mike Mathis, Barbara Mathis (Grandma's cousin), Grandpa, Tante Anna Martin (Grandma's sister), Grandma holding Mary Ann [32G]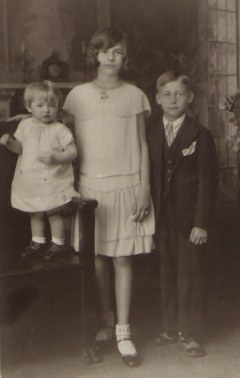 1930 - Margaret, Frank & Mary Ann in photo studio [32I]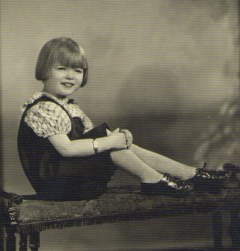 1934 - Mary Ann Fischer [32K]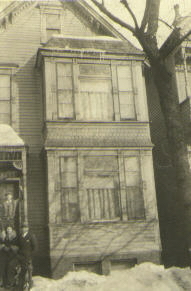 1931 - Home at 3341 N. Lakewood Ave, Chicago - Grandpa and Tante Mary and Uncle Julius [30]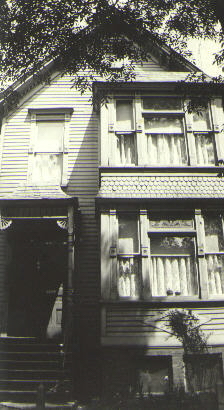 1931 - Home at 3341 N. Lakewood Ave, Chicago - Mary Ann born here on 2-12-29 [31]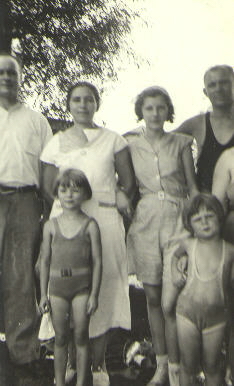 1934 - Family picnic. Grandpa, Grandma, Margaret, Uncle Julius, Mary Ann, Marion & Tante Mary [31A1]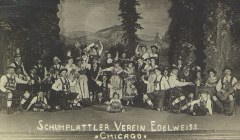 1935 - Schuplattler: the style of dance performed in Bavaria, Verin: club, Edelweiss: small white flower found in Alps [31A2]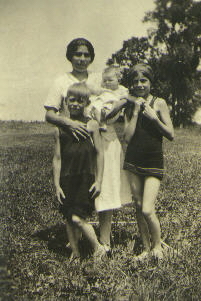 1929 - Summer - Grandma holding Mary Ann with arm around Frank and Margaret hugging Mary Ann [32A]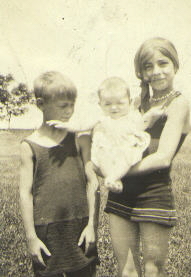 1929 - Frank, Mary Ann, Margaret [32B]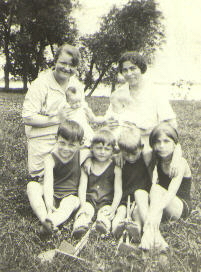 1929 - Grandma with friend and children. Grandma holding Mary Ann & Frank & Margaret sitting in grass at summer holiday at a lake in Illinois. [32D]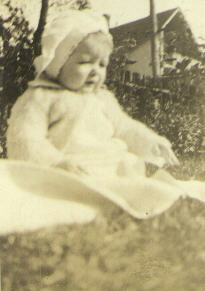 1929 - Mary Ann [32F]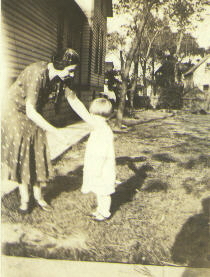 1932 - Grandma & Mary Ann [32H]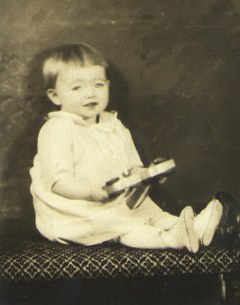 1930 - Mary Ann [32J]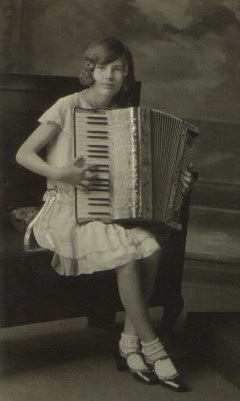 1930 - Margaret Fischer proudly posing with accordion [33]