Elsewhere in Europe, Grandpa (Francis Xavior Fischer) was born in 1894 in a beautiful little town called au-by-Freising in Bavaria, near Munich, Germany. The town is now called au-Hallertau.

According to my sister Margaret's recollection of au-Hallertau, the town is a picturesque Bavarian town with window boxed homes overflowing with flowers in summer. The town had its own brewery which provided work for many and outside of the town were fields and fields of hops growing for the good beer.

Soon after his birth, Grandpa's grandparents (the Fischers) were asked by Grandpa's mother, Wallburger Fischer, to care for him and to raise him [5]. His mother was very young when he was born, and Grandpa never knew his father, but Grandpa's grandparents gave him a wonderful childhood [6]. His grandmother, who was actually his step-grandmother, played an important part in his early life. His grandfather passed away and grandmother became his total protector and mom.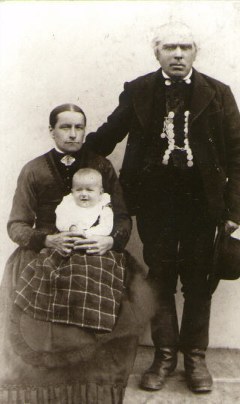 1894 - Grandpa on lap of his Grandmother; Grandfather standing [5]

Grandpa attended school in au-Hallertau; as he grew and matured, he would enjoy spending time with his friends exploring the Black Forest which was nearby. Grandpa would tell us how he enjoyed snow shoeing and ice skating in winter.

At twelve or thirteen years of age, Grandpa's wise old grandmother arranged for him to receive schooling for the sheet metal trade. Grandpa was sent away to another village to live with the owner of a metal business and his family. In return for learning the trade, Grandpa would do home- and shop-related chores, a common arrangement in those days.

This arrangement continued for several years until Grandpa completed his apprenticeship in the metal trade. He was very proud of this accomplishment and valued a trade certificate book which documented each project that Grandpa completed, with the metal shop owner's initials stamped on the appropriate page in the book. The book was proof that he had completed the required work.

Time passed, and Grandpa's mother, Walburger Fischer, married Max Raitt and they had seven children [7,8]: Catherine Raitt Gump, Theresa Raitt Mehringer, Grace Raitt Zirnbauer, Wally Raitt Braun, Mary Raitt Domscheit (Tante Mary), Max Raitt (Jr.) and Joseph Raitt.

Max Raitt (Jr.) had a child, Annie Raitt. In 1955, Tante Mary sponsored her neice Annie to leave Germany and to live in the U.S.A. with Tante and Uncle Julius Domscheit. In 1960, Annie married Horst Gluth [9], becoming Annie Gluth. (Annie also has a brother, Max Raitt (3rd) who presently works for a German airline manufacturing company; his wife's name is Viky and their daughter is Ursula.)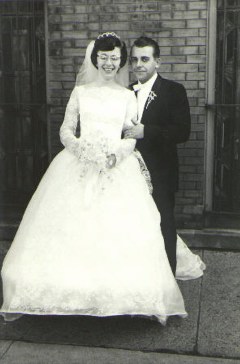 1960 - Anni & Horst Gluth - Anni is a cousin. Her father, Max, and Grandpa were half-brothers. [9a]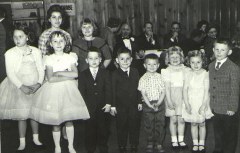 1960 - Anni & Horst's wedding - Background: Tante Mary, Uncle Julius, Ozzie, Ray Chappatta - Foreground: Carol Ann, Barbara Jean, Janice, Ray O, Ray C, Frankie, Gail, Freddie. [9b]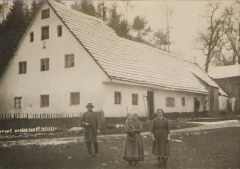 1895 - Grandpa (approx. 1 yr) held by his grandmother Mother Walburger, and her husband Max Raitt, standing in front of the farmhouse and barn. Note small black dog in foreground. Per Anni Raitt Gluth, this is the home she lived in growing up in au-Hallertau. She remembers hiding in a cave dug in a hill next to this house during WWII bombing. Annie was approx. 6 yrs old in 1943. Grandpa and Grandparents lived in town, not on a farm. [6]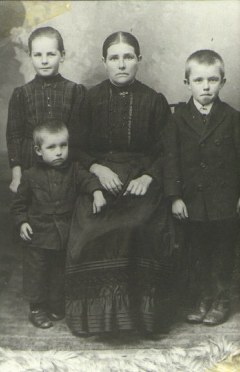 1915 - Tante Mary, Grandpa's mother, and brothers Max and Joseph ("Sep") - Tante Mary was born in 1906. This photo was taken because Grandpa's mother wanted to send her husband a photo of their family when he was in the WWI German army. WW1 occurred from 1914-1917. [7]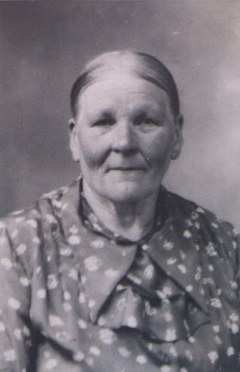 1951 - Walburger Fischer Raitt - Grandpa's Mother (approx. 75 yrs old) [8]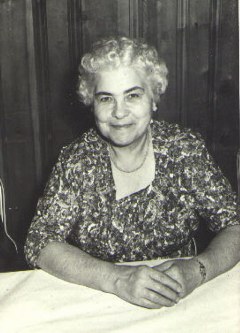 1960 - Mary Fischer at Anni & Horst's wedding [9d]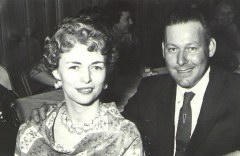 1960 - Mary Ann (pregnant w/Jack) and brother, Frank Fischer at Anni & Horst's wedding [9e]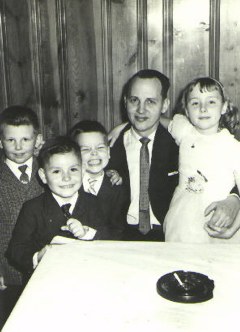 1960 - Taken at Anni & Horst's wedding - Ozzie, Freddie, Ray C, Ray O, Janice [9c]